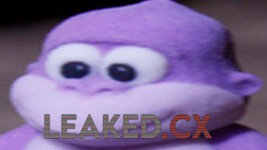 What's up leakydis comm, today I return with a brand-new article since nobody else wants to write. Now, i'm working on a huge article at the moment about Mac Miller, including every song and every album that's out (on streaming services) so it's going to take some time until that's released. So for now, I gladly present to you, the @inDe_eD interview! The big man does so much for our community, including being a great admin, great music editor, and overall being very funny. So, without further ado, here's the interview. (fyi, i'm the green, indeed is red)

1. What got you into the leak community?


"I remember in June 2017 when Music Mafia first leaked Euro2 and Hold Tight, I saw them the day of and thought it was really cool, but I kinda forgot about them after that until about December 2017 when I heard a snippet of a Weeknd song and started searching for it, which lead me to finding r/kanyeleaks, which then eventually turned into r/rapleaks, then to leaked.cx. So, I'd say The Weeknd is what got me into the comm."
2.
What artists do you mostly look for leaks?
"I like a hell of a lot of artists so it changes sometimes, but ones that always stand out to me are: PARTYNEXTDOOR, Drake, Weeknd, (very occasionally) Juice WRLD, Lil Uzi, sometimes Carti, and (unfortunately rarely) Kanye [only because lots of his stuff that comes out isn't very good lol.]'
3.
Leaked is pretty mainstream now with over 100,000 members. If Leaked shuts down for any reason, will you be on the alternative?
"Hard to say. I want to say yes / probably because the real reason I'm here is just to hear new music. I've never been a buyer or seller, or a leaker or really anything. I kinda just listen to new music and try to keep the forum physically in shape with deleting fake posts and helping people if they can't get into their account and generic stuff like that. If it's too much of a nuisance to keep up, I wouldn't know if I'd be on the alternative"



4.
What personal grails do you want to leak?
"Trippie Redd - Personality, Stargazing / Forever My Baby
Travis Scott - Might Go, Family
The Weeknd - Baddest Bitch Around, In My Life
Post Malone - Enya, For Me w Tory, The Mall
PARTYNEXTDOOR - All In Need, Tequila w Quavo
Lil Wayne - Side Bitch, CPR
Lil Uzi - Fast As You Can, Stevie Wonder (the real one)
Kanye - Livin So Italian w Jay, Can U Be, FSMH Pt. 1 (2chainz snapchat version), finished or most complete 'Ultimate Lie'
Future - Titan, 20 Hoes w Drake
Drake - At The Gates w Uzi, Pain1933 OG w original carti verse"



5.
Thoughts on Kanye West?
"
Depends on what specifically you're asking about. His impact? Legendary. His story? Legendary. His music? Legendary. Of course there are some lower points in the music but I've seriously enjoyed almost all of his released stuff, and he has had major impact on many things over the years. He has said a lot of nonsense over the years lol I can't deny that but idk I just don't really care. Most of what he says isn't half as bad as what 90% of users on this site say on a daily
. So overall, he's pretty influential and great at what he does best, but just like every other celebrity, he's not innocent. I am still going to listen to the music though I don't give a fuck what he said or says"



6.

How long have you been in the leak community?
"
I guess since I became really really interested in Dec. of 2017, it's been about 5.25 years"
7
.
How long do you plan on being in the community or being an admin on Leaked before you retire or leave the community?
"I don't know. I'm so passionate about music and I can't go a day without listening to music, and I always like to stay up to date with artists I care about. So, until I guess I get too lazy to keep up (I don't see that happening anytime soon), I'll always be around. As for being an admin, well like I said since I really just do my own thing and keep up with the music and weed out nonsense garbage, I'll be this role for as long as I am still interested in the music"
8
.
Thoughts on the state of the website?
"We are bigger than ever (I think), so I think that is pretty great! I think over the years things have gotten wildly out of hand in terms of how the buyers and sellers interact and the ridiculous pricing and trickery from some people but like I said before, since I'm not really into that section, it's whatever to me. I do remember a much more calm, relaxed era where only fully finished songs leaked, there was never more than one other version of an unreleased song (I have a screenshot of Kanye tracker where Can U Be was listed as 1 song, 1 version lol) but I mean whatcha gonna do. Everyone was stupid and uneducated on the recording / music development processes back then so it makes sense"
9
.
And finally, what's the origin of your username?
"You know I can't actually remember. I made it when I was getting into CS:GO a lot (early 2014) and next thing I know I had this username. I don't have much of a story behind it. The bonzi pic was because I just wanted to have a troll pfp at the beginning and even though I became more active and participated in discussions and stuff I left it and it became kind-of a staple."
And that's the interview. Hopefully you learned something about one of our admins here at leaked.cx. Look out for like one or two more side articles before my big one. It's extremely long, and extremely detailed. Anyways, thanks for your time mr. inDe_eD, and thank you all for reading.