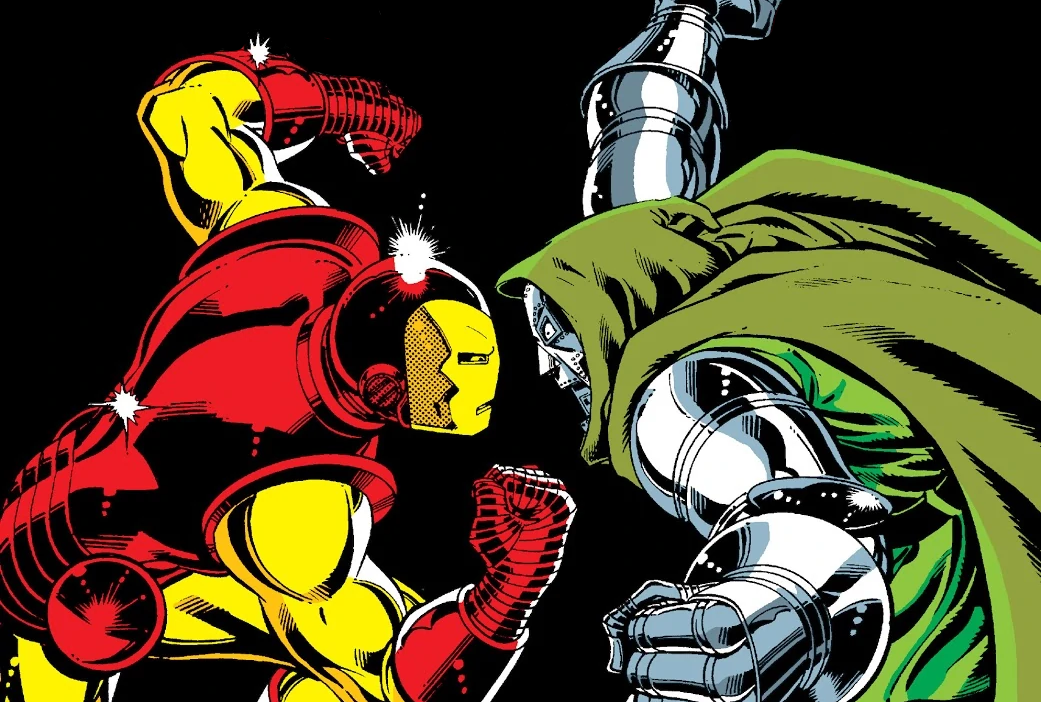 DOOMSTARKS
​
There is no shortage of incredible hip-hop collaboration projects: Mos Def & Talib's Blackstar, Method Man & Redman's Blackout, DOOM & Madlib's Madvillainy, Ye & Jay's Watch the Throne, and Drake & Future's What a Time to Be Alive. However, over the decades, so many collaborations have been announced that never ended up being finished or released, mythical projects such as: Dre & Cube's Heltah Skeltah, Q-Tip & Common's The Standard, and ODB & RZA's Abbot and the Crazy Monk. But perhaps the greatest "What If?" is the Ghostface Killah and MF DOOM collaboration Swift & Changeable, which was announced in early 2005, delayed multiple times, and remains unreleased to this day. Today, I'm going to take a deep-dive into the project, examining its history, confirmed tracks, and reason for its demise.
Before we jump in, let's take a look at exactly where Ghostface Killah and MF DOOM were originally introduced. Ever since the release of the all-time classic Only Built 4 Cuban Linx…, Ghostface Killah has gone under the moniker of Tony Starks. OB4CL as well as Ghost's first solo LP Ironman were made with the intention of sounding somewhat like a cinematic gangster film. It wasn't until the release of Ghost's second solo Supreme Clientele that he really started to lean into the comic book theme, sampling excerpts from the 1960s Iron Man animated show. In 2004, Ghostface had just released The Pretty Toney album, a large departure from his previous sound, leaving fans divided. DOOM on the other hand had just released Madvillainy and Mm…Food back to back, both quickly received as classics. Another project that DOOM had been working on for a few years at this point was his Special Herbs series, collections of DOOM beats released in installments under the moniker Metal Fingers. Eventually, DOOM's Special Herbs found their way into the hands of Ghostface Killah. According to Ghost, the production was reminiscent of the golden years of RZA, and he immediately tasked his team with tracking down this "Metal Fingers" in order to use some of the beats on his next solo album. When Ghost finally learned the true identity of Metal Fingers, he was even more excited at the idea of working together, being a fan of DOOM's early work as part of the group KMD. DOOM, being a fan of the Wu, was also eager to collaborate, and the two soon hit the studio together.
2005​
It's difficult to pinpoint when Ghost & DOOM's project was originally announced. I've been able to track down
internet rumors
of the collaboration as early as February of 2005, but the first official press release comes from March 29, 2005,
when it was announced that Ghostface Killah was planning to release three upcoming albums
:
A new solo album to be released on Def Jam, at this point titled Rappers Delight; will feature production from DOOM
A new solo album produced entirely by DOOM to be released on Nature Sounds
A collaboration album with Raekwon, Only Built 4 Cuban Linx… II
The most exciting news from this announcement, however, was that Ghost and DOOM had already prepared half a dozen songs and their album was set to release in
August 2005.
A couple months passed before any more info on the project was revealed. As it was planned to be released on Nature Sounds,
CEO Devin Horowitz gave a very insightful interview with the magazine Hip Hop Connection
, going so far as to preview 4 brand new tracks intended for the project:
Victory Laps: At this point in time still untitled, Victory Laps eventually got an official release in 2011.
Tony's Angels: The first official single, released in 2006.
Unknown: The article mentions that this is the only non-DOOM produced track intended for the album. Ghostface's verse was reused on R.A. The Rugged Man's 2020 track Dragon Fire, however the original beat and chorus (supposedly sampling MJ's Thriller) have never been released.
Unknown: HHC's track description provides some lyrics, and this song sounds like flames. Unfortunately, it's never surfaced officially or otherwise.
Horwitz confirmed that DOOM will handle all production (with the exception of 1 track) and will even spit some verses too. Horwitz also claimed that the album was still intended for a
late 2005
release.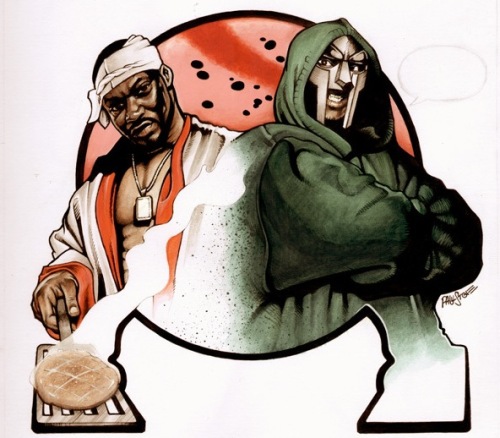 August rolled around with no sign of the album, and it wasn't until October that fans received a big beefy update in the form of a
joint interview with Ghost and DOOM by Mass Appeal magazine
. The magazine announced that the album now has a title, Swift & Changeable, and will be released under the duo's name Ironman Meets Metalface with an updated release date of
Spring 2006
. The interview also sheds some light on DOOM's contributions to Ghostface's upcoming solo album Fishscale (renamed from Rappers Delight), for which Ghost chose to rap over multiple Special Herbs. Four of which made the album:
9 Milli Bros [Fenugreek]
Clipse of DOOM [Four Thieves Vinegar]
Jellyfish [Sumac Berries]
Underwater [Orange Blossoms]
And three which were left off:
Guns N Razors [Dragon's Blood]
Alex (Stolen Script)
Charlie Brown
Despite DOOM's contributions to Fishscale being mostly old beats, he promised brand new production for Swift & Changeable, working closely with Ghost both in the studio and over mail.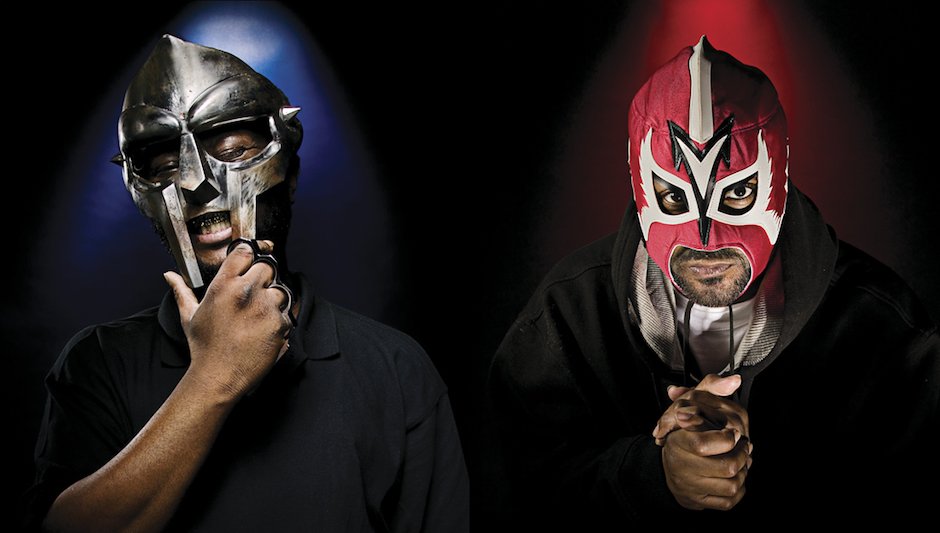 2006
​
As Spring of 2006 rolled around, the first official single from Swift & Changeable, Angels (previewed to Hip Hop Connection) was released as part of Nature Sounds compilation Natural Selection. One week later, Ghostface released Fishscale to great success, winning back fans who were disappointed by The Pretty Toney Album. DOOM's tracks were hailed as stand-outs and the hype for Swift & Changeable was bigger than ever. Yet, there was still no concrete release date.
Mere days after the release of Fishscale,
Devin Horwitz let hungry fans know that Swift & Changeable is still on the way
. The album's international distributor, Lex Records, announced a
Summer 2006
release date for the project, but once summer came, they quietly updated their website to now promise an
Autumn 2006
release. Yet again, the date came and went as fans grew more annoyed. DOOM took to his MySpace page to announce another release date of
February 2007
. In December '06, Ghost dropped More Fish, a compilation of tracks that didn't make it onto Fishscale. Originally, all three DOOM-produced leftovers (Guns N Razors, Alex, and Charlie Brown) were set to be included on More Fish, but Charlie Brown was ultimately left off due to sample clearance issues.
2007​
The following month in January, nearly two full years after Swift & Changeable's original announcement,
Nature Sounds' Devin Horwitz provided yet another update
explaining why the project had been delayed so many times. He explained that the album was originally intended as an EP, but over the last two years, Ghost and DOOM had recorded enough to make it a full-length LP which he claimed was 75% finished. He mentions the project would still be fully DOOM-produced with the exception of a track by J Dilla whom Ghost had previously collaborated with on Fishscale. Horwitz assured fans that the album was nearly done and they were just waiting on some exciting guest features. Finally… promising news for fans who were losing hope.
But then…..total radio silence for nearly another whole year. From here on out, the updates get a hell of a lot more sparse. Upon winning MTV's Left Field Woodie fan award in November of 2007,
DOOM shouts out the project in his acceptance speech
, promising DOOMStarks and Madvillainy 2 soon. However, the following month, when asked by Billboard if the project is coming, Ghostface replied, "Not as of right now. I'm about to go on the road again and I gotta finish up Cuban Linx 2 with Raekwon, so maybe when everything gets cleared out of the way. But we'll find a space."
So, why exactly has DOOM and Horwitz been promising the album so adamantly, while Ghost is saying it's not coming anytime soon? We don't know for sure, but we can make some educated guesses. First, and most likely, is the issue of label politics. Perhaps the album was finished at this point (or at least very close), but issues between Nature Sounds and Def Jam caused the constant delays. After all, the plan was always for Swift & Changeable to be distributed by Nature Sounds, but as Ghost was signed to Def Jam at the time, the label would need to give approval for the release of the project. Another likely theory is that both artists just got too busy to properly finish the album. After the release of Fishscale and More Fish Ghostface started working on his next solo LP, The Big Doe Rehab as well as Wu-Tang Clan's next group project, 8 Diagrams. Around the same time, he also began recording for Raekwon's album Only Built 4 Cuban Linx… II. DOOM was also very busy working on his upcoming solo LP, Born Like This, as well as the sequel to Madvillainy. He was also reportedly in and out of the hospital throughout 2007, a claim which he denied at the time. This also lined up with the appearance of "imposters" hired by DOOM to perform at shows in his place, which DOOM also denied, but later admitted to orchestrating. Things certainly weren't looking good for Swift & Changeable, and as 2008 came, both artists fell silent about the project.
2008​
Fans were tossed further crumbs of the project in mid-2008 as
Stones Throw records released the tracks Sniperelite and Murder Goons
with Ghost and DOOM rapping over Dilla beats. Though the tracks were recorded during the Fishscale/Swift & Changeable sessions, they were actually intended for DOOM's scrapped J Dilla collab album. In September of '08, Lex Records officially announced the release of DOOM's Born Like This planned for the following month. The press release mentions a track featuring Ghostface Killah, sending fans into a flurry of speculation. Could it be an unheard track from the Swift & Changeable sessions? Or perhaps a brand new collaboration between the two artists? However, the album got delayed and these questions weren't answered until months later when DOOM dropped the full tracklist. However, the hope and excitement of fans was immediately crushed as the Ghostface collab was revealed to be Angels, Swift & Changeable's lead single which had already been released years prior. If anything, this was the nail in the coffin for Swift & Changeable. The project's main single had now been relegated to a DOOM solo album. All hope was lost.
2009​
DOOM's Born Like This eventually released in March of 2009 as Ghostface was prepping his next solo album Wizard of Poetry. The same month a new song featuring the two artists, titled Chinatown Wars, was released as part of the Grand Theft Auto: Chinatown Wars soundtrack. It's difficult to say whether the song was recorded during the 2005/06 sessions or if it's a more recent recording. However, as each artist began promotion for their projects, interviewers were eager to hear about the status of Swift & Changeable.
In March, DOOM was questioned about the collaboration
and stated that a lack of funding was the reason for the delays, but the project was still being worked on.
In April, DOOM was asked again about the collaboration
and replied that the album was around 40% done (very much contrary to Devin Horwitz's claims of being 75% done two years earlier). Promisingly, he also said that work on the project was picking up quickly and claimed he could release both Swift & Changeable and Madvillainy 2 "within two months" if he wanted to. So, good to know the project wasn't completely scrapped after all, but it was hard to take DOOM for his word considering all the previous delays.
When Ghostface was questioned about the album a few months later
in July, he claimed that he's completely finished his part of the project and is simply waiting for DOOM to "fix it all up". This seems to be a common thread with DOOM collaborations as Madlib made similar comments about waiting on DOOM for Madvillainy 2. Eventually he got so fed up, he just remixed the original album and slapped on the title of Madvillainy 2. The year went on as DOOM stopped mentioning the project in interviews, but continued to insist he is working to finish and release a multitude of projects soon.
2010​
Literally the only smidgen of news from 2010 was Nature Sounds blueballing fans on Twitter by stating the album was coming "very soon!" However, half-way through the year, DOOM was denied entry back into the United States after finishing his UK tour. If the duo were still planning to record together, they would now have to do it entirely remotely.
2011​
In early 2011, Nature Sounds provided a very promising update from DOOM, confirming the two artists were in touch again, "Spoke with Starks the other day about wrapping up this DOOM project. He seemed mad excited. Said the fans keep asking for it." However, yet again, the year came and went with barely any information. In July, seemingly out of nowhere, the duo released another single, Victory Laps (originally previewed to HHC in 2005). Although it wasn't technically new material, it sparked a renewed interest in the album. In December,
Ghostface again reiterated that a bunch of material was complete
, and he was now "waiting for [DOOM] to send me more songs. But the ball's in his corner. I'm just waiting on him, because I've been pressing the issue... It's gonna happen."
2012 - 2014​
It's safe to say DOOM moved on and put the project on the very backburner as there was absolutely zero news concerning Swift & Changeable for two entire years.
2015​
It seemed the project would never be released at this point, that is, until it was revived by Adult Swim. DOOM had worked with Adult Swim before, dating back to 2006. In September of 2015, Adult Swim released a new single from Swift & Changeable titled Lively Hood. Although we don't know much in terms of when the track was recorded, it was most likely a newer track, recorded in the previous five years or so. At the end of the year,
Ghostface confirmed that DOOM was finally ready to finish the projec
t and, for the first time in eight years, provided a release date of
February 2016
.
DOOM even chimed in
, saying he's rested, healed, and ready to "fuck ya'll up".
2016​
To nobody's surprise, Swift & Changeable did not drop in February. However, Ghost continued to tease a release,
posting fanart that was speculated to be the album art for the project
.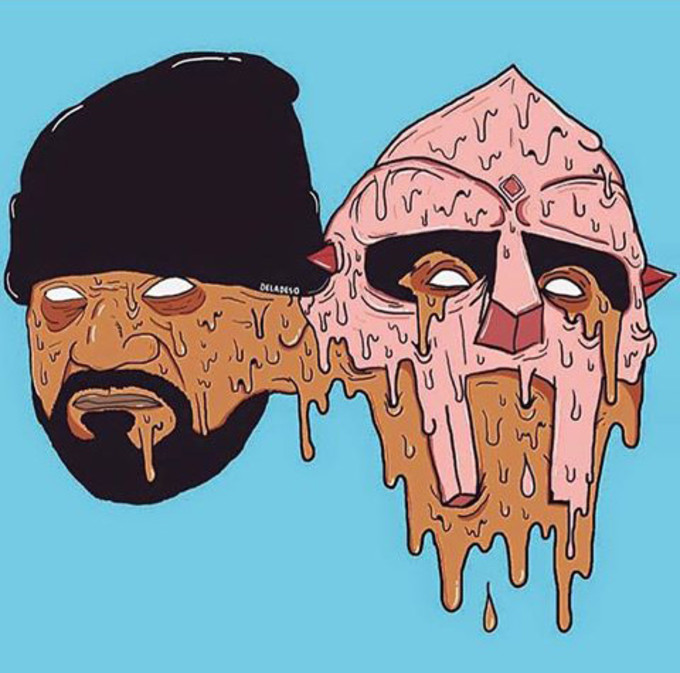 2017 - Now
​
Despite both Ghost and DOOM promising the album in 2016, nothing ever came of it. As far as I know, neither artist even mentioned the collaboration again before DOOM's unfortunate death in October of 2020. Last year, in 2022,
Ghostface sat down for an interview with Anthony Fantano
where he provided quite a bit of info on Swift & Changeable. He again reiterates that he finished his parts of the LP over 10 years ago, and had been waiting on DOOM to finish it up the whole time. He confirms that there were indeed plans to release the album before DOOM's passing, but it was ultimately held up because Ghost wanted to re-record all his verses so as not to sound outdated. He states that the seemingly fully-finished album is now in the hands of DOOM's wife, Jasmine Dumille.
What Next?​
So, will we ever see the mythical DOOMStarks collaboration? Jasmine Dumille, now overseeing DOOM's estate, would have to give her permission for the LP to be released. Even if she did decide to do so, there's still the possibility of label politics hindering the release once again as the album was recorded over the span of a decade and involved multiple labels such as Lex Records, Nature Sounds, Def Jam, Stones Throw, and Adult Swim. The best we can do at this point is cross out fingers and hope for the best. Ghostface certainly still seems interested in the project, but if he were to continue his plan to re-record his verses, it would simply delay it further. It's interesting to look back at what could have been if Swift & Changeable was released in 2005. No doubt, it would have been another absolute classic from both artists in their golden era. For those who are still eager for some DOOMStarks, go listen to Fishscale right now, and check out the DOOMStarks singles that have slowly dripped out over the years!
RIP DOOM​