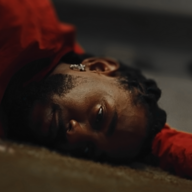 Jul 14, 2022
64
67
138
20
Ah shit...here we go again
I know I have made a lot of these, but I KEEP FUCKING TWEAKING IT!! IM SORRY!
v1
v2
anyways, heres some info bout it
Mr. Morale
What is this compilation?
This compilation aims to recreate what the album Mr. Morale and The Big Steppers would have looked like if it truly released in 2020 instead of being reworked.
What's different?
My original comps, Therapy Sessions EP v1 and v2 were also aiming for this but at the end of the day they were EPs through and through, this tries to capture the album feel by taking some ideas from the album MMATBS aswell as combining it with the communities and my own thoughts about what the album would have been before the rework.
extra info
Some more songs from MMATBS were added after getting word from leakers about what a 2020 tracklist was looking like, so any songs on here from MMATBS were on the album in 2020 which is why they are added here despite not being leaks, this is trying to be an accurate recreation of what it could have been.

I changed the name because I felt if MMATBS released in 2020 it would have just released as Mr. Morale rather than having the big steppers part, that part is what really feels like was added on during the rework. Also the album art is what is expected to be the earliest sort of cinematography taken for the album itself, being from the n95 music video which was shot in 2020, so thats why its that (plus i like it and think it fits Mr. Morale a lot)

-------Anyway, heres the track list and credits!-------
Mr. Morale

DISC 1
-Tranquilizer (mixed by twenty one )
-Out of Pocket (Edit by jabba)
-Handsome
-Father Time
-Bitchface
-Style (xUnizons edit)
-Park (edit by me)
-We Cry Together
-Fix of Heart Interlude (edit by me)

DISC 2
-One of You (edit by me)
-Crown (small edit to the intro by me)
-Pure
-Pain Bodies (ripped from savior interlude)
-Makes Me Happy
-Mr. Morale (prayer, mixed by unknown)
-I'm Better (edit by WeMajor,)
-Somebody (mixed by unknown source originally, slight remix by me, then edited a lot by me to add an intro and an outro)
-The Heart Part 5

============================================================================================
I do hope everyone enjoys this compilation, I put a lot of time into it and im quite happy with how it came out! i'd really like to thank macky, howemeister, jabba and a few others for the help, wouldn't nearly be as a good without their help with it all
I spent a lot of time making this one. I'm pretty happy with it, I don't think im going to be reworking it again, at least not until more songs leak.