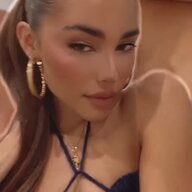 Comfortable Member
BANNED
well it's sad that it has come to this but basically,
@Adamlambert
and
@selenagomez
were both reselling Madison Beer tracks over and over. the tracks were obtained by
@GreenEnvy
and given to them because he's a dumbass i guess, they decided to sell them very well knowing they were circulating. i was offered Perscription Love (which is what I bought), Barbie, Area 51, and Proof (i think i was offered Proof).
Forgiveness was offered to me by
@Adamlambert
and i'm assuming he and
@selenagomez
have more as well as many others.
I bought Perscription Love for an undisclosed price, it leaked weeks later,
@selenagomez
claimed they knew nothing about it would be leaking even though they offered me Barbie for 200 at first, and constantly begged me for about a week or two to buy it and was consistently lowering the price knowing very well it would leak, clearly, i put two and two together bc i'm not a dumbass. i found out
@GreenEnvy
was circulating these tracks to
@selenagomez
and he most likely retrieved them from an unknown source as well.
.
Overall, moral of the story, is don't buy from these two dumbasses. they have terrible sources and the songs they have are ab to leak.
@Adamlambert
was one of the many people selling Forgiveness and luckily i didn't buy it since it leaked a few weeks later after a snippet was given and i leaked it
i'm not very good at explaining situations like this but i'll provide screenshots in a little bit, i decided to share jy syory because reselling is just messed up and very greedy, and i don't want anyone else to lose money when they could jus wait a few weeks since it's gon leak.
Songs from Madison that are still in circulation are Tell It To My Heart, and a few others.
EDIT: the reason why i made this a big deal is because
@selenagomez
claimed that they wouldn't leak and made it very clear they wouldn't, well they did, and she/he knew damn well they would.