 RipSquad is a producer collective consisting of 7evaa, Lusi, Skys, and Distance Decay. However, this "squad" was not always a squad. In fact, RipSquad was an individual for many years. The name was first used by Australian founder, now known as 7evaa (rip). Rip created many instrumental and vocal tracks throughout 2014-2015. In 2015, he would begin working with Bladee and his Shield Gang, growing in popularity. At this time, rip was also suffering from a heart disease, which he mentioned via twitter on occasion.
By 2016, rip had begun to rise in underground popularity with coproduction on tracks like "Sugar" by Bladee. Concurrently, rip added another name to the arsenal of aliases: 1exposed. He also met Lusi during this year, who would later become a member of the collective. Unfortunately for rip, his heart defect would increase in severity, and he would remain mostly silent for the next year.
7evaa would eventually return in 2018, joined by Lusi, to create RipSquad (Rs). The duo would spend the year creating beats and eventually release the famous "Rip Zyzz Aesthetics" pack, containing some of the most iconic loops the group has put out. In May 2018, RipSquad would make their next mark on two of Bladee's Red Light tracks: Westfield and Fake News. Then, in December of 2018, Ripsquad would finally present their first full length project in collaboration with Bladee: Icedancer. This project is particularly popular among Bladee's discography and is especially praised for its production.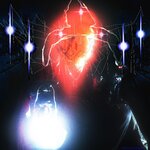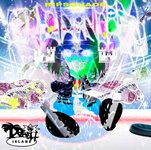 Rs would continue to feature production for Bladee, Thaiboy, Ecco2k, and Yung Lean in following years on projects such as Trash Island, 333, and Total Eclipse. Additionally, Lusi has a new full-length collaboration with Bladee on his new album: The Fool.
In recent years, Rs has also picked up members Skys and Distance Decay, who have worked with big names such as Future. The collective's reach has recently grown even further while working with other stars such as Lil Uzi Vert, Trippie Redd, Wheezy, and Star Boy.
I reached out to a close friend and frequent Rs listener for some of his personal insight on the collective as well. Here is what
@rs
had to say about the squadron:
"Skys has recently made quite a splash in the music discord community. With dipfuck playboy stans hopping on the Bladee wave incredibly late (In no small part thanks to the past misguided efforts of myself and Jellybean), a demand has been created for more 'snippets' as well as other complete bullshit that will fuck with Bladee's career. Skys has famously been very active in the Richie Souf discord server, playing snippets of a song that would later come to be known as "Inspiration Comes" when it was released on The Fool. Any real fan of the group and associated artists was completely dismayed when seeing this, as not only was Bladee poised to become an artist with a bunch of unreleased tracks promoting greed among his fans, some complete loser was using his affiliation to the artist to gain attention from PLAYBOY CARTI fans of all people. Thankfully, this situation came to a perfect resolution. The loser himself Skys did not have a SINGLE song make it onto the final The Fool project. He could be seen therafter crying to his 12 year old new fans in the richie souf dick sucking server, pondering if maybe he had been working on another project. I think I speak for all the true fans when I say that these are the only bladee songs that we can all hope will NEVER come out - except in the case of a leak, in which Skys would make no money. FUCK YOU SKYS."

(lol)
I agree entirely with his sentiments.
I'd thank you for reading, but you should thank me (you probably haven't read something actually awesome on this site before).
яɨρ
Essential RipSquad songs:
Alone (7evaa) -
Hello (7evaa) -
Rip Zyzz Aesthetics (7evaa & Lusi) -
The Silent Boy Cries (7evaa & Lusi) -
Memory (7evaa) -
Wait (Lusi) -