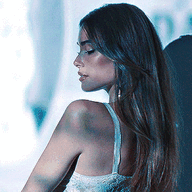 Sep 11, 2021
1,527
586
343
alriiiiight, so another one of my questionnaires got requested because i know a lot of y'all get bored waiting around for the next leak, so here goes nothing:
1) what is your honest opinion on thanksgiving as a holiday?
2) what is your opinion on a 4-day work week as opposed to the typical 5-day work week? would you prefer to work 4 days or keep the 5 days we currently have to work?
3) what is your current favorite song? why is it your favorite at the moment?
4) do you have any scars that you feel comfortable talking about? what is its story? (how did you get it?)
5) do you believe in giving people second chances? if it depends for you, what are the circumstances in which they do and don't deserve a second chance?
6) who was your favorite cartoon character when you were a kid?
7) what does spirituality mean to you?
8) if you could wake up tomorrow having gained any one quality or ability, what would it be?
9) given the choice of anyone in the world, whom would you want as a dinner guest? why?
and, lastly:
10) what is your most treasured memory?