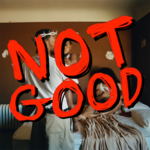 ​
Alright y'all. I'll be the one to say it. This "album" is wack as FUCK. I think we can all agree that if we are subjected to a lengthy waiting period of FIVE YEARS, we could expect better, especially from an artist of such a high caliber like K dot. In this article I'll be detailing the various reasons why this new Kendrick "album" is a massive letdown. Let us begin.

After waiting five years you think he would give us more songs. 18 tracks simply isn't enough. Great albums such as Culture 2 & 3, Donda (Deluxe), Legends Never Die, Whole Lotta Red, Scorpion, and Pegasus: Neon Shark vs. Pegasus, Presented by Travis Barker (Deluxe), show that you can have a great album that is also long. These albums have enough content to keep fans content (little joke there for you guys) until the artist's next project. Mr. Morale and the Big Steppers simply does not have that many songs to hold us over. It's a known fact that longer albums are better.

I want to focus on that last album I just listed. Trippie Redd's Pegasus: Neon Shark vs. Pegasus, Presented by Travis Barker (Deluxe). This record has many excellent artists featuring on it, such as PARTYNEXTDOOR, Chris Brown, Young Thug (Free YSL), Future, Lil Mosey, and Lil Wayne. Now let's take a look at Kendricks "album". Literally, who the hell are these people. (Absolute nobodies. If you ask me, they're all industry plants, just like Baby Keem). Sampha? Tannae Leon? Ghostface Killah, Amanda Reifer, etc. Never in my life has anybody I've talked to said they've listened to these people. And the features I HAVE heard of are absolutely trash. Kodak is a massive creep, a criminal, & a RAPIST. And Baby Keem is dogshit! If Kendrick had better features from newer artists it would improve his "album" considerably.

I also have gripes with the "album" cover and "album" title. Let's start with the former. In my personal opinion, this is a boring "album" cover. There's nothing cool going on here, no cool artwork, no nothing. It's just him and some lady standing in a barren room. And why are there holes in his walls? I've looked up the price of drywall repair and it is estimated to cost from $50-$400 (depending on hole size and location). He can obviously afford that. I theorize that he is trying to look poor so that his broke ass fans feel like they can relate to him. The crown of thorns on his head is incredibly corny, just like Kanye saying he is God. Then again, Kendrick makes corny "lyrical" music, so it fits him, I guess. And oh my lord, this "album" title is unforgivably atrocious. Who the hell is Mr. Morale? And what's up with his steppers? We still have no idea.

And of course, I have to remark on the most controversial track on the "record": Auntie Diaries. This song should've stayed in the drafts. I am absolutely disgusted that this homophobic and transphobic crap is allowed to be released. I'm very disappointed in Kendrick here. I have no idea what he's going for and what message he is trying to tell us. Can someone please explain to me how saying F***ot a bunch of times is supposed to make your "song" good? I have seen people say that the "song" is actually pro LGBT, though. The issue is that it wasn't conveyed in the best way. Granted, I haven't listened to this track, or any of them for that matter, but this is an interesting point nonetheless.

To wrap this up, I am absolutely ASTONISHED that this guy came from making the best album of his career 5 years prior to this steaming pile of AUDIO POOP. Let's be honest. Who is going to be playing this with friends…or anywhere? This shit is terrible. I'd rather listen to Yeat than this, and that's saying a lot. This "album" is NOT GOOD.
Shoutout Alek and Jellybean : )
Last edited: