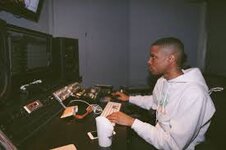 kanye had a manic attack the night of the event. he didn't know what the fuck he was doing, he was in a state of panic.
My favorite artist is literally psychotic and it FUCKING SUCKS i feel so fucking bad for him i want him to take a break.
majority of the day, kanye was in a constant struggle between himself of what songs to put on the record and what features to record and he was just fucking panicking... he was considering putting out welcome to my life on the setlist but he was constantly going back and forth between "if i put this out it will ruin my life" and "if i don't put this out it will ruin my life" and after the event kanye ripped his mask off, and said "fuck it" and had mike dean do shit to the album.
he also had a mental issue before the week started.
it fucking sucks to say but there's literally a chance kanye ends his life this year FUCK it's hard to say that... it's depressing... and YOU ALL know that
IM FREAKING THE F OUT RIGHT NOW WHAT DO WE DO GYS!